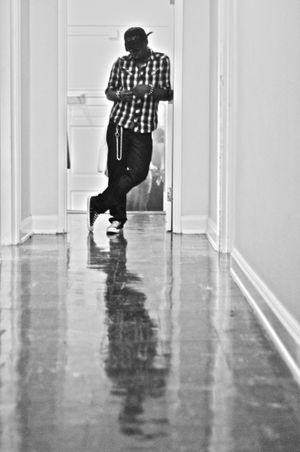 David "Monsta" Lynch is a Grammy nominated Producer/Artist who grew up in the urban trenches of Cincinnati, Ohio before migrating to Nashville, Tennessee.

Having an arsenal of rugged tracks, he was looking for work as a producer and writer, and soon found it. A few years later, he had been nominated for two Grammy Awards, six Dove Awards and taken home two Stellar Awards!

"Monsta" has been nominated for a Hollywood Music in Media award and he recently won Best Artist in style of Rock/Hiphop back to back years on ABC radios Famegames.

He has worked with major labels such as EMI, Warner Brothers, Virgin Records, and Interscope.


He is currently a writer on staff for "Simpleville Music".

His music has been featured in shows such as: Wakebrothers, The T.O. Show, The L.A. Complex, MTV's Pimp my Ride, True Life and Cribs. It was also featured in the major motion picture To Save a Life.

His current project "UNLEASHED" available on iTunes, is a high energy, bittersweet, rock-infused journey of triumphs and struggles.